Dallas Family Law & Divorce Attorney
THE BARBOSA LAW FIRM, P. C. was founded in 1988 by Roland Barbosa, Attorney at Law. Our family law firm in Dallas was established in the tradition of a small boutique style practice. We value our relationship with our clients and strive to provide direct, effective, personal, and professional communication.
The Cost Of Your Legal Services
We offer affordable legal services way below what other big law firms charge. We understand that most people cannot afford to hire the "big firms" with their "big down payments." We work with all our clients to make sure they know upfront the cost they will incur based on their individual legal matters.
Your fees will also be determined by the actions and demands of the opposing party. We also seek to mediate, negotiate, and settle your legal matter out of court, provided the settlement is fair and equitable for you.
If your divorce or family law matter cannot be settled out of court, then we will aggressively pursue all your interests in front of a judge. We have successfully represented thousands of clients over the last 25+ years.
Whether contested or uncontested, we will provide you with the most experienced, most affordable, and aggressive family law attorney in both Dallas and Carrollton TX.
When can I meet with a Dallas Divorce Attorney?
You are able to contact our law firm 24 hours a day 7 days a week for any emergency or to set up an office conference with an attorney. We have offices in Dallas and Carrollton. In most cases, your call will allow you to speak directly with an experienced family lawyer to discuss your legal matter.
Why hire us? Experienced, Affordable, & Strategic
We will always suggest that you consult with several lawyers before you decide to hire one to represent you. Founding attorney, Roland Barbosa, has successfully represented clients and practiced family law in Texas courts for over 25 years.
He has the understanding and qualities that an attorney should possess to help you and your family understand the legal system and methods that will not cost you a fortune in attorney's fees. Our objective is to provide experienced, affordable, and aggressive representation to secure the best possible outcome for your case.
What Makes Our Family Law Firm Different
Our personal dedication and perseverance to your family law case distinguish us from other firms. We do not charge clients ridiculously high fees like other law firms. You will always have payment plan options to fit your budget and case objectives.
You will always meet personally with an attorney before deciding to hire us, unlike other law firms which will pass you off to their legal assistants without ever meeting with you personally. You will be promptly informed and updated via email, fax or mail regarding your case developments. You will have experienced legal representation, not a first-year divorce lawyer who will learn by trial and error with your legal matter. We are with you every step of the way–that is our promise to you.
How Do I Choose the Right Divorce Attorney For Me?
Unless you have been referred to us or we have represented you before, we will always suggest that you shop around. Visit with several lawyers before you decide on whose hands to place your future and that of your family. Hire an attorney who will listen to you, understand your legal issues, and have the experience to handle your legal matter. Do not hire a divorce attorney who won't sit down with you until you have paid them hundreds of dollars upfront.
A Family Law Attorney That Is On Your Side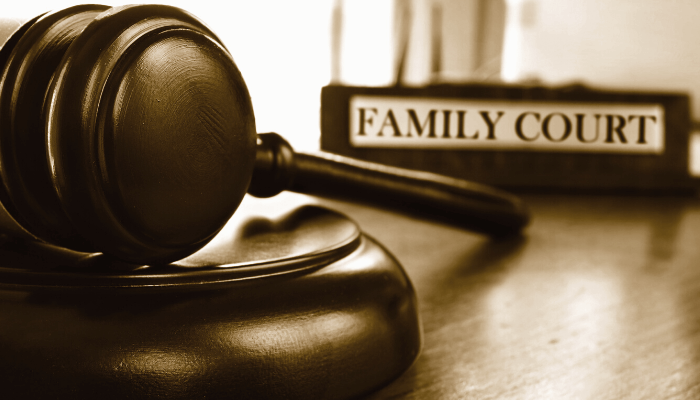 We work to handle and properly represent you, and have over 25 years of legal experience that can help you attain the goals you rightly deserve:
Do you need a protective order issued immediately? We can help you get the protection without delay.
Do you need a restraining order to keep your property from being wasted or squandered by the other party? We can help you get relief without delay.
Do you need experts to appraise your marital property? We have access to hundreds of experts to assist us.
Do you need experts to protect your child's interests? We can get those experts without delay or further damage to your child (see paternity, child support, and child custody).
Contact A Family Lawyer in Dallas Today
Whether or not your divorce or family law matter requires a trial before a judge, or simply a reasonable attorney to fairly do what is just for you, we have the experience and know how to represent you. And most importantly, you can have our experienced legal services without it putting you in the "poor house."
Contact us for a free consultation with an experienced, affordable, aggressive Dallas divorce attorney today!
---
Testimonials
I contacted attorney Roland Barbosa after one of my work colleagues highly recommended him for a divorce case. He was not at his office when I contacted him. However, his legal assistant, I believe her name is Marie, talked to me about 20 minutes telling me about the divorce process and details about what I should expect going thru a divorce. I have no children; however, my husband and I have accumulated a lot of retirement funds and rental properties. I left my number and email address. Roland contacted me later that day regarding my situation. He was so experienced in these type of matters. I was so comfortable telling him about my situation. He was so patient listening to my story. I never expected a high profile attorney to be so patient with a potential client. After listening patiently to me for over 30 minutes, he explained in detail what would have to be filed and what to expect in Court. I never expected an attorney to take so much of his time to go over all the details of my case. I had called other lawyers but they never called me back. The one that did call me back, took 2 minutes talking to me. He then told me I needed $500 to go in to speak with him. Mr. Barbosa is really a peoples' lawyer! I hired Mr. Barbosa. He was not the cheapest lawyer I had spoke with. But in the end, it was worth it to have such a professional, experienced, courteous and very well dressed attorney on my side. THANK YOU MR. BARBOSA…I WILL NEVER FORGET WHAT YOU DID FOR ME!
Tammy G.
Roland Barbosa was referred to me by one of my colleagues at work. I am a registered nurse with Baylor Hospital so my time is very valuable and I did not want to waste my time and money looking for an experienced family law attorney. I called Mr. Barbosa and spoke with him for almost 30 minutes about my situation. I was so glad that he would take his time to speak with me over the phone and not have me go in to his office. He was so informative and honest about what he advised me to do and especially not do in my situation. I can not begin to thank Roland for the help he gave me without charging me over the phone. I set up an in office meeting with him about a week later. He met me at his office on a Saturday which was the only day I could meet him. His legal assistant, Marie, was so nice and helpful in getting all the paperwork copied so Mr. Barbosa could have all my documents when he met me. I met with the attorney and we discuss all options available to me once we filed my divorce/custody case. He was extremely honest and experienced in that I could expect in my case. He told me things that I had never thought about before I decided to file. We had a large estate and 3 children so I wanted the best and most experienced attorney I could get for a reasonable fee. Roland was the perfect match for my needs. He took me one step at a time thru my difficult case explaining the options at each step of the way. We finally get a very favorable ruling from the judge after 8 months of fighting the case in court. I can not tell you how lucky I was to have hired Roland Barbosa. I could have NEVER gotten what I received had it not been for my attorney. His experience, his professionalism, and his honesty are the BEST! Roland, I hope you read this review because I intend to refer anyone and everyone that needs an honest and experienced attorney!!!!! God bless you!
Lauren B.
I have used the Barbosa Law Firm twice for my divorces. I will always go back to using Roland Barbosa as my attorney. He has always been very aggressive in representing me in court AND he is very affordable. He has always allowed my to go on a payment plan. He has been practicing law for over 25 years so I trust him with all his advise about my cases. He has NEVER let me down. I have used other attorneys for different legal matters and some do not call you back or even return your email questions. Roland has never ignored me or my case. If I have to get ahold of him, all I have to do is email him or call his office or his cell phone. I will always tell my friends and family to contact Mr. Barbosa before hiring any other attorney. THANK YOU ROLAND!!!!!
Tommy E.
I am so happy! Attorney Barbosa divorced me this morning!!! He was so nice and attentive. I had another attorney for a previous divorce and I will tell you that Mr. Barbosa I 1000 times more intelligent and professional than my previous lawyer. I was so happy that attorney Barbosa took my case. He spent so much time explaining his services and explaining what I had to do to make sure that I was not harmed by my spouse. I did not have too much money to spend on a divorce but that was not an issues with his office because he put me on a payment plan. he was always there when I called him to ask him questions. His assistant, Marie is the best too. She is so smart. The whole office was like family with me while I went thru this divorce. I have referred my sister to him because she needs an adoption. He has already started her case and she is so happy that I send her to him. If you ever need to speak with an attorney directly, call him at his office. THANK YOU SO MUCH MR. BARBOSA!!!!!
Gloria S.
I called attorney Barbosa for issues I was having with an unfaithful spouse. Mr. Barbosa spoke and advised me over the phone for over 30 minutes with no charge to me. He did and said everything I expect an honest lawyer to say. I am so glad that there are still attorneys out there who are not in the business just FOR THE MONEY! I eventually hired attorney Barbosa. He was the best attorney for my case. I am so happy with the outcome of my case. I would not call any other attorney for legal assistance. Mr. Barbosa has been practicing for over 30 years and I can tell you that he is not there to take your money. He is there to help you because I believe he loves what he does for a living. I have had other bad experiences with attorneys. I am so glad attorney Barbosa is the exception and the best choice for people who are really struggling with their legal problems.
Tomas R.