One of the most costly processes in any case especially a divorce case is the cost of drafting and responding to "discovery".   Most clients do not even know what discovery is and much less what it entails and the substantial costs associated with discovery.
In general, the rules in Texas have permissible forms of discovery such as 1) requests for disclosure, 2) requests for production and inspection of documents and tangible things, 3) requests and motions for entry on and examination of real property, 4) interrogatories to a party, 5) request for admissions, 6) oral or written depositions, and 7) motions for mental or physical examinations.  Tex. R. Civ. P. 192.1.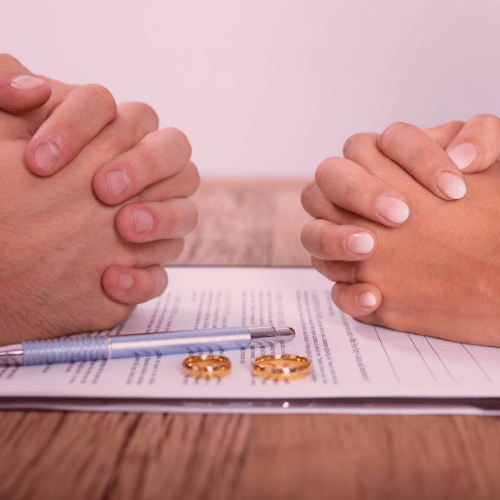 The Court will rule and order a discovery control plan that will govern all cases including divorce or other family law cases.  A Petitioner must allege in the first numbered paragraph of the original petition whether discovery is intended to be conducted under level 1, 2, or 3 of rule 190. Tex. R. Civ. P. 190.1.
The initial pleading required by rule 190.1 is merely to notify the court and the other parties of the petitioner's intention and does not determine the applicable discovery level or bind the court or other parties.  A petitioner's failure to include this statement is subject to the special exception.  Tex. R. Civ. P. 190 cmt. 1.
In most family law cases, virtually every case except for the simplest or most complex cases will fall under level 2.
A level 1 case applies to any suit that is governed by the expedited actions process in rule 169 and any divorce action not involving children in which a party pleads that the value of the marital estate is more than zero but $50,000 or less.  Tex. R. Civ. P. 190.2(a)(2).  Level 1 rules will not apply if the parties agree that level 2 rules should apply or the court orders a level 3 plan.  If the filing of a pleading renders level 1 no longer applicable, the discovery period reopens, and discovery must be completed within the limitation set by level 2 or 3, whichever applies.  Tex. R. Civ. P. 190.2(c).
Level 2 applies to all other cases except level 3 cases.  Tex. R. Civ. P. 190.3(a).
Level 3 applies to those cases for which the court orders discovery conducted according to a discovery plan tailored to the circumstances of the specific suit.  The court must make such an order on a party's motion and may do so on its own initiative.  The parties may submit an agreed order for the court's consideration.  the court should act on a party's motion or agreed order as promptly as reasonably possible.  Tex. R. Civ. P. 190.4(a).
Every disclosure, request for discovery, notice, response, and objections must be signed by an attorney, if the party is represented by an attorney, and must show the attorney's State Bar of Texas identification number, address, telephone number, and fax number if any.   If the party is not represented by an attorney, the item must be signed by the party and must show the party's address, telephone number, and fax number, if any.  Tex. R. Civ. P. 191.3(a).
The client has a major role in responding to discovery and must work very closely with the attorney in order for the process to not complicate itself with the motion to compel and for sanctions.   Discovery fees account for a major portion of a client's invoice and should always be taken as seriously as any other phase of a divorce proceeding.